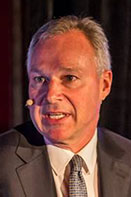 TOM MOSER
Forty years of global sports and entertainment experience as a senior corporate officer and consultant:
Twenty year career with British American Tobacco. Global sponsorship director accountable for central brand sponsorships and sponsorship best practices for over 180 operating companies
Twenty years with GMP leading projects for corporations such as but not limited to BMW AG (based in Munich Germany), DuPont, General Mills, General Motors, ING, Jaypee Sports, Lenovo, LG Electronics, Mazda, Nissan, UBS, USDA and UPS to name a few
Tom is recognized globally as a leading expert in sponsorship marketing. His core capability is collaborating with Fortune 500 corporations in establishing sponsorship marketing strategy road maps and in aligning unique brand, business and operational objectives with the thrill and commercial power inherent in sponsorship marketing. He has also led projects with properties such as JPSI (Delhi India) and Circuit of the Americas (Austin Texas) building efficient and optimum commercial business plans.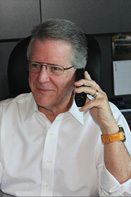 ROGER ELLIOT
An attorney by qualification with over thirty years of experience in sponsorship marketing. Roger has assumed senior executive and / or ownership roles in a broad range of sports and entertainment fields, including:
Formula 1/ IndyCar/ Sports Car/ Touring Car
Music/ Concerts/ Performing Arts
Golf
Tennis
Roger also established Performance Communications Group which has grown to become the leading independent motorsports and action sports television distribution company in the Americas. Roger has an outstanding knowledge of, and experience in, virtually every facet of sponsorship marketing globally both from a corporate and property standpoint.